Effective Pest Control Solutions In Wilton, California
Under 20 miles from Sacramento, the town of Wilton, CA, offers residents and visitors the charm of small-town life in rural Northern California. There are beautiful properties, friendly people, and all the fresh air one could ever dream of. However, there are also some dangers lurking around town that we should all be aware of. Pests are a year-round presence here in Wilton, and that means our homes and businesses are vulnerable to potential infestation.
The best way to protect yourself is to rely on help from pest professionals. Luckily, you've come to the right place. Here at Neighborly Pest Management, we provide comprehensive residential and commercial pest control services to properties throughout Sacramento County and the surrounding areas. We bring over 40 years of industry experience to the table, offering you the knowledge and expertise necessary to get the job done. Give us a call today to hear more about our pest solutions, and how they can benefit you.
Home Pest Control In Wilton, CA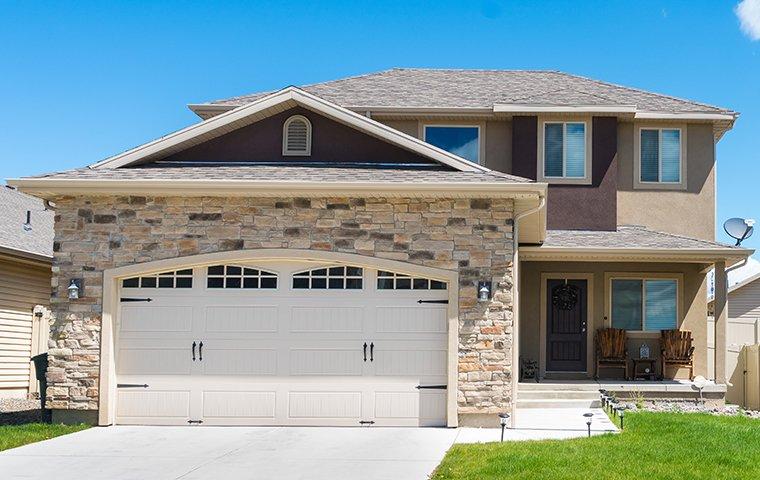 Your Wilton home is a target for pest infestation, and it's important for you to secure the proper protection. Neighborly Pest Management offers year-round coverage from household pest infestation.
We guard your home against many common household pests, such as ants, bed bugs, birds, fleas, gophers, roaches, rodents, spiders, and termites. We offer residential pest control solutions that are designed to be environmentally friendly and completely safe for you, your property, and your loved ones.
Our team uses trusted IPM (Integrated Pest Management) strategies to comprehensively treat the root of the problem, eliminating the infestation from the inside out.
From de-webbing and wasp nest removal to biological controls and structural modifications, we're here for you. Contact us to get started.
Commercial Pest Control in Wilton, CA
The best way to protect your Wilton business from infestation is to rely on the pros. Here at Neighborly Pest Management, we guard a wide range of facilities, such as car dealerships, department stores, malls & shopping centers, manufacturing & research facilities, healthcare offices, food & beverage processing, retails stores, storage facilities, warehouses, schools, property management, lodging, hospitality, restaurants, and foodservice.
After determining all active areas and conducive conditions, we customize a treatment plan just for your facility. Not only do we eliminate any signs of pest activity, but we also implement preventative strategies to keep them away for good. Here are some of the proactive measures we put in place:
Biological Control (predators, parasites, pathogens to control pests)

Chemical Control (pesticides used for long term control, if needed)

Cultural Modification (irrigation methods and other habitat modifications)

Mechanical & Physical Control (traps, mulch, steam treatments, barriers, to kill or block pests)
Whatever kind of pest situation you're facing, you don't have to face it alone. We're here to help, and we're ready to deliver lasting, pest-free results you can count on. Reach out to us today to discuss your commercial pest control needs, and we'll get started right away.
Can I Prevent Ants In My Wilton, CA Home?
Discovering ants in your house is upsetting, and things only get worse when you find out there are multiple colonies dispersed throughout your property. The best way to prevent ants from invading your home is to be proactive. Here are a few tips for preventing ants from infesting your home:
Maintain a high level of cleanliness and practice proper sanitation. Store food properly and clean up messes promptly. Take your trash out on a regular basis, and make sure it is kept outside in a lidded bin.

Eliminate standing water and any sources of excess moisture. Repair leaky pipes, faulty facets, and use a dehumidifier in damper areas of the house like basements, crawlspaces, and attics.

Eliminate all access points. Sealing all cracks and crevices around the outside of the home. Keep branches, trees, and bushes well-trimmed and directed away from the house.
For guaranteed protection from ants and many other household pests, your best bet is to contact the team at Neighborly Pest Management. We offer customized treatment plans that effectively target the root of your infestation, and then exterminate the problem from the inside out. Call us today.
Request Your Free Inspection
Complete the form below to schedule your no obligation inspection.