Rodents Are A Major Cause For Concern
If you see something small and furry scurrying through your kitchen, it's cause for alarm. Rodents may not seem like a big problem, but they can cause significant problems for home and business owners. They'll chew through vital parts of your house, such as insulation, electrical wiring, and plumbing, they'll leave contaminated droppings in your cupboards and on your counters that expose you to illness, and they'll bring parasites into your house. If you think rodents are living in your home or business, contact Neighborly Pest Management.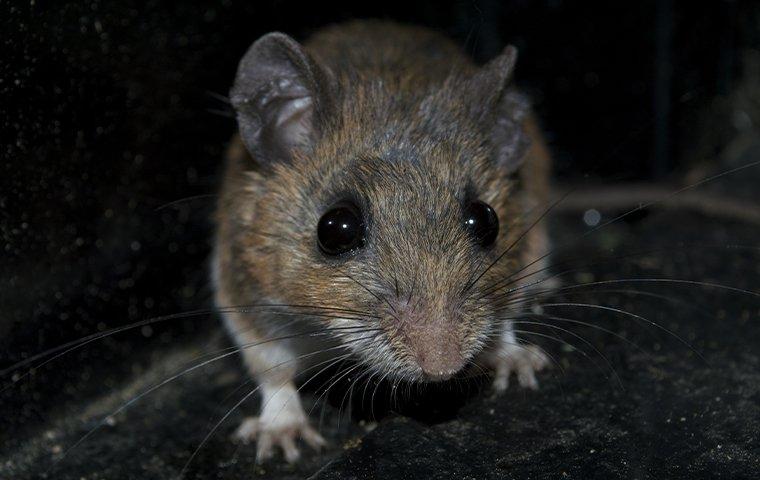 Our Rodent Control Offerings
Free Rodent Inspections
If you've heard scratching sounds coming from your ceiling or walls, found tiny black pellets in your cupboards, or discovered holes in food packages in your pantry, you might have a rodent infestation. To get an idea of what is required to get rid of it, you need a free inspection from Neighborly Pest Management.
We'll look for signs of rodents, as well as inspect the exterior of your house for points of entry. This inspection will allow us to provide an accurate quote for our rodent control services.
Trapping
If you choose to move forward with treatment, we'll begin by setting traps primarily in attic and garage areas. We will return to reset the traps if triggered, once a week or sooner if necessary. Typically two to three follow-up services eliminate the initial infestation.
Exclusion
It's essential to seal up the entry points that rodents were using to access your home to keep new infestations from occurring. We provide exclusion work to do just that. Ground-level exclusion is our primary focus, and we'll occasionally perform roof-level exclusion work, depending on the situation.
*Exclusion work comes with a 30-day warranty; however, if you are on a recurring service plan, your exclusion work is warrantied for as long as you're on the plan.
Attic Sanitation
Even after we've removed rodents from your home, their waste is left behind. This hair and excrement can cause problems in the form of mold, mildew, and respiratory issues. To combat this, Neighborly Pest Management offers attic sanitation services. We will first remove the contaminated insulation from your attic. We then install TAP insulation, which is fire-retardant, energy-efficient, and contains boric acid to stop pests from getting inside.
Keep Rodents Out Of Your Roseville Home
Rodents are one of the most dangerous pests to have in your home because of all the damage they cause and the illnesses they spread. If you suspect that they have invaded your home, it's necessary to take immediate action. Neighborly Pest Management can help with our rodent control and sanitation services. We'll eliminate the infestation, seal up entry points, and sanitize the contaminated areas. Contact us to schedule your free inspection.
Request A Free Quote
Complete the form below to schedule your no obligation inspection.