Don't Let Termites Destroy Your Roseville Home
Termites are small insects that rarely come out in the open. These wood-destroying pests move into your house unnoticed and cause extensive damage without you even knowing about it. Regardless of whether you have an active termite infestation in your house or not, it's wise to take action against termites to protect your home. Neighborly Pest Management offers several termite control service options to meet your home's needs.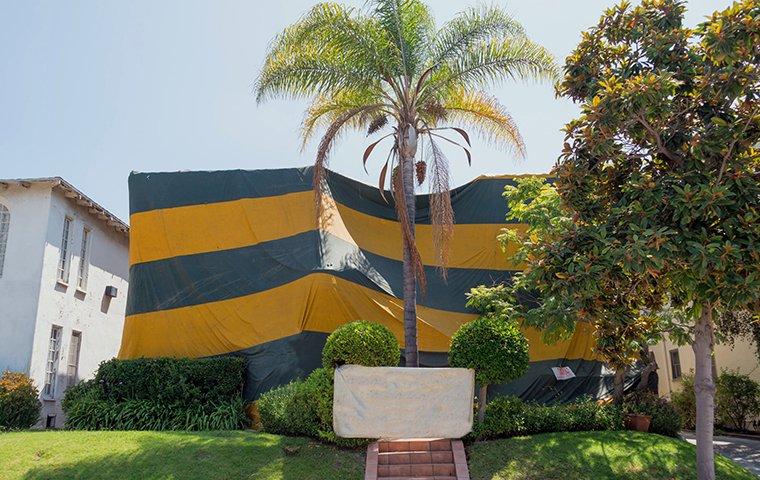 Our Termite Control Offerings
Subterranean Termite Control
For subterranean termites, we provide perimeter soil treatments. This method involves drilling into critical areas around your property and injecting specially-formulated termiticides into the soil. This termiticide creates a long-term barrier to protect against termites. This treatment comes with a two-year re-service warranty for the treated areas.
Pre-Construction Treatments
We believe that preventative treatments are always better than curative treatments, which is why treating termites before you build your home is the perfect time to do it. Our pre-construction treatments provide preventative protection against termites and the damage they cause before they have a chance to invade. This treatment comes with a two-year warranty.
Drywood Termite Control
If drywood termites are the problem, we offer fumigation services to eliminate them. This service is conducted by tenting your home and releasing a gas inside that reaches all areas where termites are hiding.
Protect Your Home From Dangerous Termite Damage
If termites get into your house, they'll eat away at the wooden structures inside. If they go unnoticed long enough, they can cause enough damage to compromise the structural integrity of your home. Protect your house from the damage caused by these wood-destroying insects with the help of Neighborly Pest Management. We have the knowledge, skills, and experience to eliminate your termite problem and prevent termites from getting inside in the future. Contact us to schedule an appointment today!
Request A Free Quote
Complete the form below to schedule your no obligation inspection.