Professional Pest Control Services For Penryn, CA
The tiny railroad town of Penryn is one of Northern California's quaintest historic locations. Established in the 1800s, Penryn was built by the people working on the railroad and for the people. Today, Penryn is home to less than 1,000 residents and remains a testament to California's wild roots. Perhaps Penryn's most obvious callback to the 'wild roots of California' has to do with heightened levels of pest activity. Home and business owners in the area are very familiar with breakouts of bed bugs, rodent problems, and flea infestations that occur year-round. One thing for sure is property owners alone are not enough to take on Penryn's severe pest infestations.
That's why the team at Neighborly Pest Management is proud to help our Penryn neighbors. As homeowners ourselves, we understand what it feels like to come under attack by dangerous pest species and want to help you become pest-free one vermin at a time. See the Neighborly Pest Management difference in action by calling our Penryn location right away.
Home Pest Control In Penryn, CA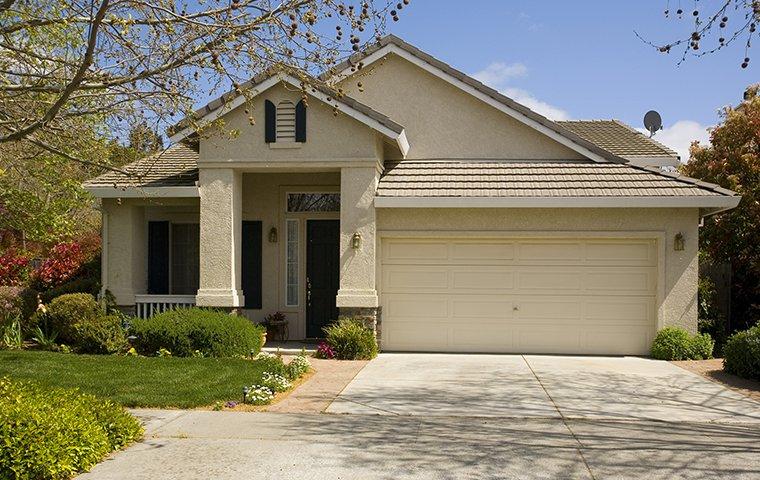 If your home is in Penryn, you will need professional pest control services to keep your household safe. The team at Neighborly Pest Management believes in treating pest control differently and offers many options for every need:
Same day and emergency services for serious issues
Short and long term treatments for any pest
Both traditional and organic products
A service back guarantee that re-treats at no extra charge to you
Make the most of your Penryn property's residential pest control. Reach out to the crew at Neighborly Pest Management to book an initial inspection today.
Commercial Pest Control In Penryn, CA
Your Penryn business is the pride and joy of your life. Why allow a lack of pest protection to keep you from reaching your goals? Neighborly Pest Management's commercial pest control plans can partner with your business and its greatest industry needs. With over 40 years of experience in the pest control sector, we are happy to treat any and every business in the Penryn area. We treat commercial pests such as:
Pest birds

Stinging insects

Spiders

Rodents

Specialty pests
Put in an application to join our commercial pest control roster. The team at Neighborly Pest Management is looking forward to serving you!
How To Prevent Fleas In Penryn Homes
If you think or know that you have been experiencing a flea infestation around your Penryn home, the odds are that you have had enough scratching for one lifetime. Flea infestations begin almost incongruously, with small bites or raised bumps along the skin. After a few weeks of development, your household flea problem may have escalated into a full-blown infestation, causing hair loss on your pets, secondary infections in humans, and possible allergic reactions or disease transfer.
If you are looking for ways to prevent fleas from accumulating in your Penryn home, you will need to begin with some actionable prevention steps. Here are a few of the best and most proven methods for local homeowners:
Have your indoor and outdoor pets treated against fleas using topical ointments, flea collars, or oral medications.
Trim all wild growth in the yard, including thick shrubs, heavy tree limbs, and uncut grasses.
Do what you can to reduce water in the yard, filling in dips, outside furniture, or potholes that could gather puddled moisture.
If you have already begun to experience flea concerns around your Penryn home, consider reaching out to the team at Neighborly Pest Management right away. We would be happy to provide you with a free estimate regarding the treatment of fleas in the home.
The Importance Of Professional Rodent Services In Penryn, California
Rats and mice are not pests one can address with the 'silent treatment.' The vast majority of these mammals will only continue to get worse as time goes on and create larger infestations that become harder to treat in the future. That's why taking an aggressive treatment approach to rodents in Penryn is the best possible solution for local homeowners.
Regarding rodent treatment options, homeowners in Penryn have two choices: Do-it-yourself (DIY) remedies or professional services. Although home remedies have a much more attractive allure than professional services, professional removal treatments for rodents are the best and the safest way to go. Here's why professional rodent services are so important:
Professional rodent services remove rodent vectors while protecting you from disease transmission.
Professional rodent services can be low-impact and low toxicity, keeping your family safe.
Professional rodent services will eliminate every last rodent, exterminating infestations for good.
Learn more about Neighborly Pest Management's rodent control services by calling our nearest Penryn location today.
Request A Free Quote
Complete the form below to schedule your no obligation inspection.